The Yougawalla and Argyle cattle assets in the Kimberly include some 180,000 head of cattle
THE spectacular collapse in the Chinese real estate market has had repercussions in the Australian ag sector, with a Hong Kong-based investor family evidently poised to offload their extensive Kimberley cattle property assets.
However there is no evidence yet that the Hui family's asset sale plans extend to their large investment in the Bindaree beef processing plant in northern NSW, nor its large commercial real estate holdings in Sydney and elsewhere.
Shimao Property Holdings was founded in 2001 by Hong Kong entrepreneur and billionaire, Hui Wing Mau. He took the company public in 2006, listing on the Hong Kong Stock Exchange, while retaining a large stake in the company. The Hui family became Australian citizens in the 1990s.
Shimao at one point held real estate projects in more than 80 Chinese cities. In April this year, it was among a number of giant listed Chinese real estate entities that were suspended from trading after defaulting or failing to report due to the Chinese property sector collapse.
The crisis engulfed even larger players like Evergrande, whose debts are said to have reached hundreds of billions of dollars. Evergrande and others are now selling non-core assets to generate cash, and Shimao's major shareholders may be following suit.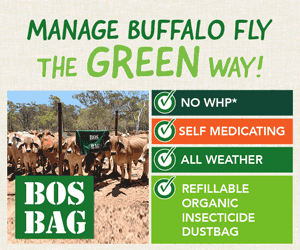 The agricultural assets held in Australia are not owned by the listed Shimao Property Holdings itself, but by the Hui family's private investment company.
The Hui family's Archstone Investment Group paid around $70 million in 2017 for Western Australia's Yougawalla aggregation, comprising the 356,000ha Yougawalla, the 273,000ha Bulka and the 214,000ha Margaret River Stations in the east Kimberley, together with about 45,000 head of cattle. It added nearby Argyle Cattle Co soon afterwards, comprising Moola Bulla and Mt Amhurst, Shamrock and Beefwood Park.
The combined acquisitions created a herd of around 120,000 cattle, with an asset value at the time worth around $180 million. It would be worth much more in the current property market, Beef Central was told.
Beef Central has made repeated unsuccessful attempts to contact Yougawalla Pastoral and Argyle Cattle Co manager Haydn Sale about the property sale rumours over recent days, but was told by a station employee that he did not wish to comment. However sources close to the Kimberley property market insist that a sale process is definitely underway.
Rumours started to circulate last week that the proposed sale of the Yougawalla cattle aggregation meant the Hui family might also be in a mood to sell its majority stake in northern NSW beef processor and exporter Bindaree Beef.


In 2017, the Hui family purchased a 51pc stake in Bindaree Beef Group. Beef Central understands that stake has since grown to 65pc, due in part to share adjustments following the passing of McDonald family patriach JR McDonald last year, and an equity swap as the business (understandably) missed profit targets in recent years.
The McDonald and Newton families retain 35pc.
Andrew McDonald
Bindaree chief executive Andrew McDonald said he could not speak on the Hui family's behalf, but he had heard nothing about asset sales since the Chinese real estate collapse happened earlier this year.
"The clear conversations we've had are that it's business as usual, from a Bindaree perspective," Mr McDonald said.
"The Hui family has good values aligned with Bindaree's, and have been very supportive of Bindaree since becoming shareholders," he said. "Even this year they have committed significant funds for capital expenditure and other projects."
One of the strategies adopted by Bindaree during the past two years of extreme cattle supply downturn across Eastern Australia has been to open the plant up for more service kill, toll processing for two large grainfed supply chains.
That opportunity gathered pace when several other large export processors also accommodating service kills were suspended from the China market in 2020, causing some service kill customers to seek alternatives. Bindaree holds a chilled and frozen license to supply China, making it an attractive target among Wagyu supply chains seeking to maintain trade into China.
Bindaree also service kills for a major national supermarket group, helping keep volume up during difficult supply periods as the national beef herd recovers.
As part of that greater focus on service kills, Bindaree has largely transformed into a grainfed processor, and Bindaree Beef's own meat trading business no longer has access to the same killing capacity through the plant that it once did.


Cow numbers through the plant are now much more limited. That has led to a service kill being negotiated through the Monbeef hot boning plant near Cooma, in southern NSW.
As this earlier article reports, Monbeef closed in late 2020, due to the sustained market pressures being experienced at the time.
As of early October, the plant has re-opened, performing a small weekly service kill on cows and bulls, to produce manufacturing beef for Bindaree. Bindaree has a large supply contract for beef with the Aldi supermarket chain, processing ground beef from Monbeef into retail ready packs through the company's Burleigh value-adding facility in southern Queensland.
Another rumour circulating recently has suggested that Bindaree may in fact be mounting a purchase bid for the Monbeef plant. Mr McDonald chose not to comment.


Your email address will not be published. Required fields are marked *




Your comment will not appear until it has been moderated.
Contributions that contravene our Comments Policy will not be published.