Ritchie said some of them are close to larger centres but more affordable, such as Dardanup which is near Bunbury and the first time Western Australia made the top five.
Loading
"There's housing availability, but it's also a beautiful part of the world," she said.
"Mt Gambier's been on our list consistently … they've been really strategic about their growth trajectory."
The report comes as housing prices have skyrocketed in many regional areas since the pandemic began and city residents who could work remotely moved to the country or coast, putting pressure on locals looking to buy or rent.
Ritchie warned housing supply in regional Australia had not kept pace with population growth.
Regional communities need to create more diverse housing options, such as one- and two-bedroom homes, she said, calling on local and state governments to think strategically about housing supply.
The report, in conjunction with the Commonwealth Bank, measured relocations among the bank's 10 million customers.
Commonwealth Bank executive general manager for regional and agribusiness banking Paul Fowler said more people are choosing a life in the regions amid the strong economy there.
"We know that we're in an inflationary environment at the moment, our cost of living is increasing, and regions do offer more affordable living options in terms of the cost of housing and other things," he said.
"There's a real shortage of labour in the regions … [and] there will undoubtedly be an element of people with more flexible arrangements being able to work for city-based organisations."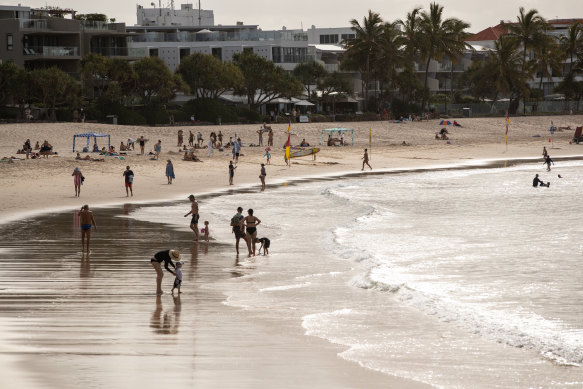 Retail, healthcare, agriculture and other industries have plenty of jobs on offer, he said.
Job vacancies have jumped by at least one-third over the past year in each of the five most popular destinations by share of moves, and as much as 50 per cent in Geelong and the Surf Coast, the report said, citing the National Skills Commission.
"I can barely recollect spending time with a client and labour shortages not being a key point of contention for their business," he said.
"We know jobs are being created. We need the housing and social infrastructure to support those growing communities."