By clicking send message I agree to the terms and conditions, privacy policy and to receive correspondence from The Hotel Conversation and Williams Media.
The Sebel Quay West Suites Sydney, one of the city's most iconic luxury hotels that overlooks Sydney Harbour, Circular Quay and The Rocks, has unveiled a multi-million dollar refurbishment, invigorating its status as a distinctive, stylish and sophisticated hotel in The Rocks.
The Sebel Quay West Suites Sydney, one of the city's most iconic luxury hotels that overlooks Sydney Harbour, Circular Quay and The Rocks, has unveiled a multi-million dollar refurbishment, invigorating its status as a distinctive, stylish and sophisticated hotel in The Rocks.
The stunning refurbishment of the all-suite hotel, includes new soft furnishings of its guestrooms featuring new carpets, designer lighting, stylish dining tables and chairs which enhance the spacious suite offering.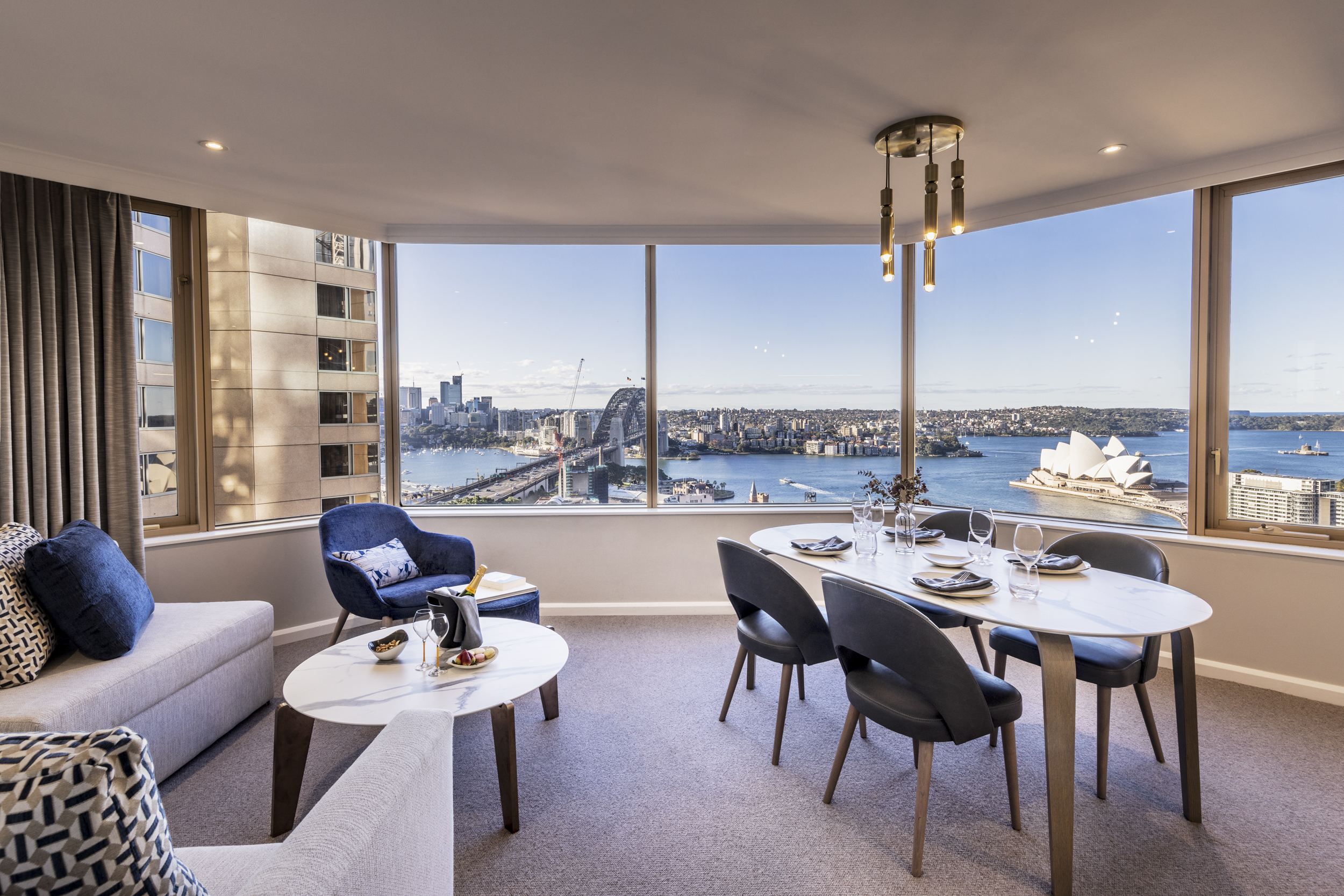 In addition to the room refurbishment, the hotel lobby has undergone a complete transformation which has seen it refreshed with luxurious, classic finishes, reviving the space with a modern interpretation of classic styling, delivering a timeless aesthetic. Curated artwork selections and high-quality furniture pieces have been selected to complement The Rocks locality and harbour proximity, while also completing the guest and resident journey from the entrance through the lobby and mezzanine spaces to the property's apartments.
The hotel's Quartier Bar & Bistro has also seen the benefits of the hotel's impressive refurbishment, with dark and duck-egg blue hues a feature alongside statement lighting. The 1920's Parisian styled restaurant which serves French inspired cuisine with a focus on traditional French cooking methods is a standout, as are the bar's signature Lycheeta and Bon Apple Tea cocktails.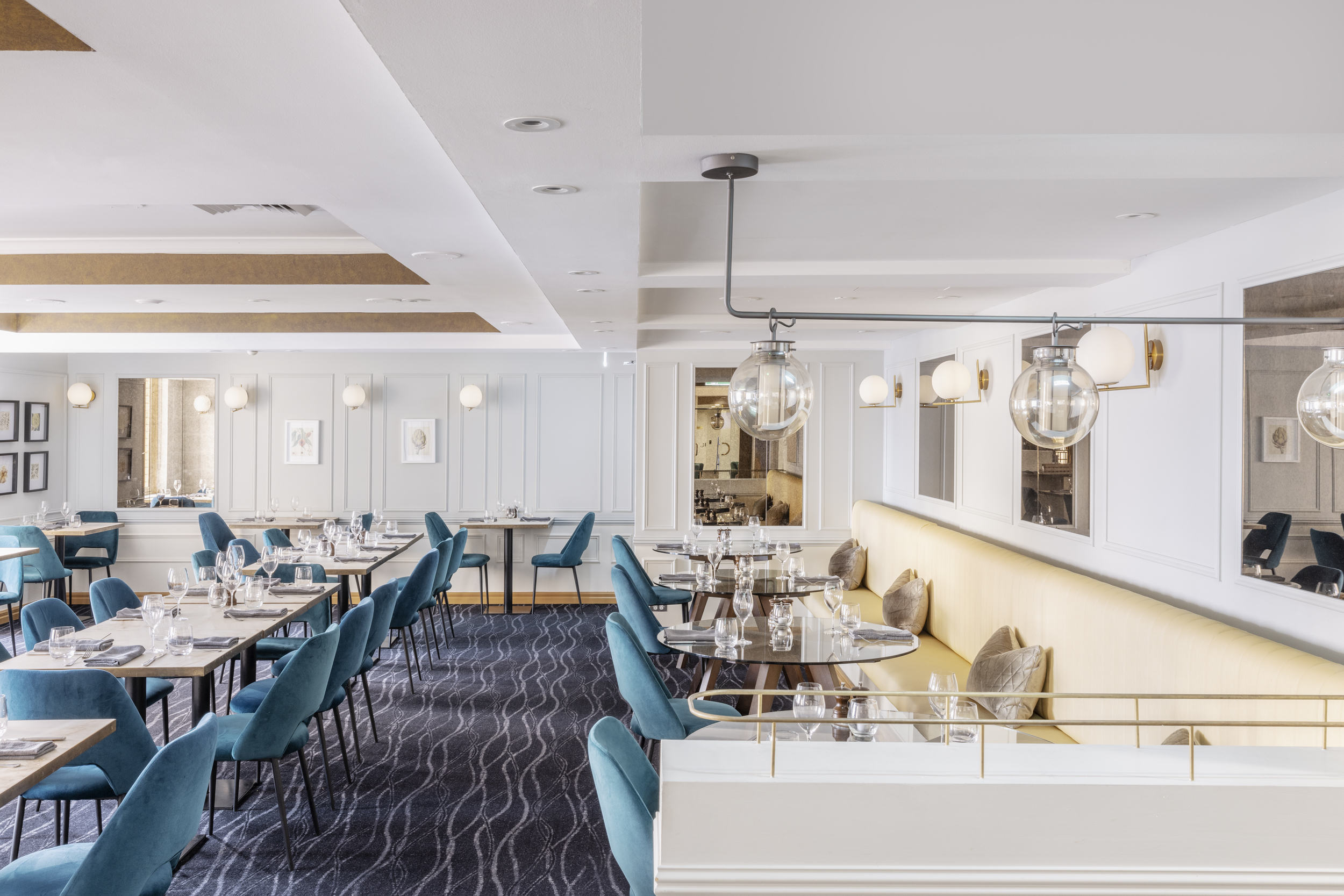 Working with renowned interior designer, Mel Porter, the inspiration behind the hotel's luxurious refurbishment was the hotel's hero features – its panoramic views of Sydney Harbour and its locality in the Rocks. Plush blue statement chairs against cream sofas and marble table tops give a nod to Sydney Harbour while textured throws, cushions and artwork are a direct reference to the Rocks. An enhanced lighting scheme now also highlights key artwork pieces and areas throughout the hotel.
The Sebel Quay West Suites Sydney has long been a favoured destination for short escapes, special occasions, business travel, family stays and long-term stays. The hotel's facilities feature functional meeting spaces and some of the most stunning and sought-after views of Sydney which can be enjoyed from the sunken Roman-Style heated indoor swimming pool and recently upgraded sauna and fully equipped gym.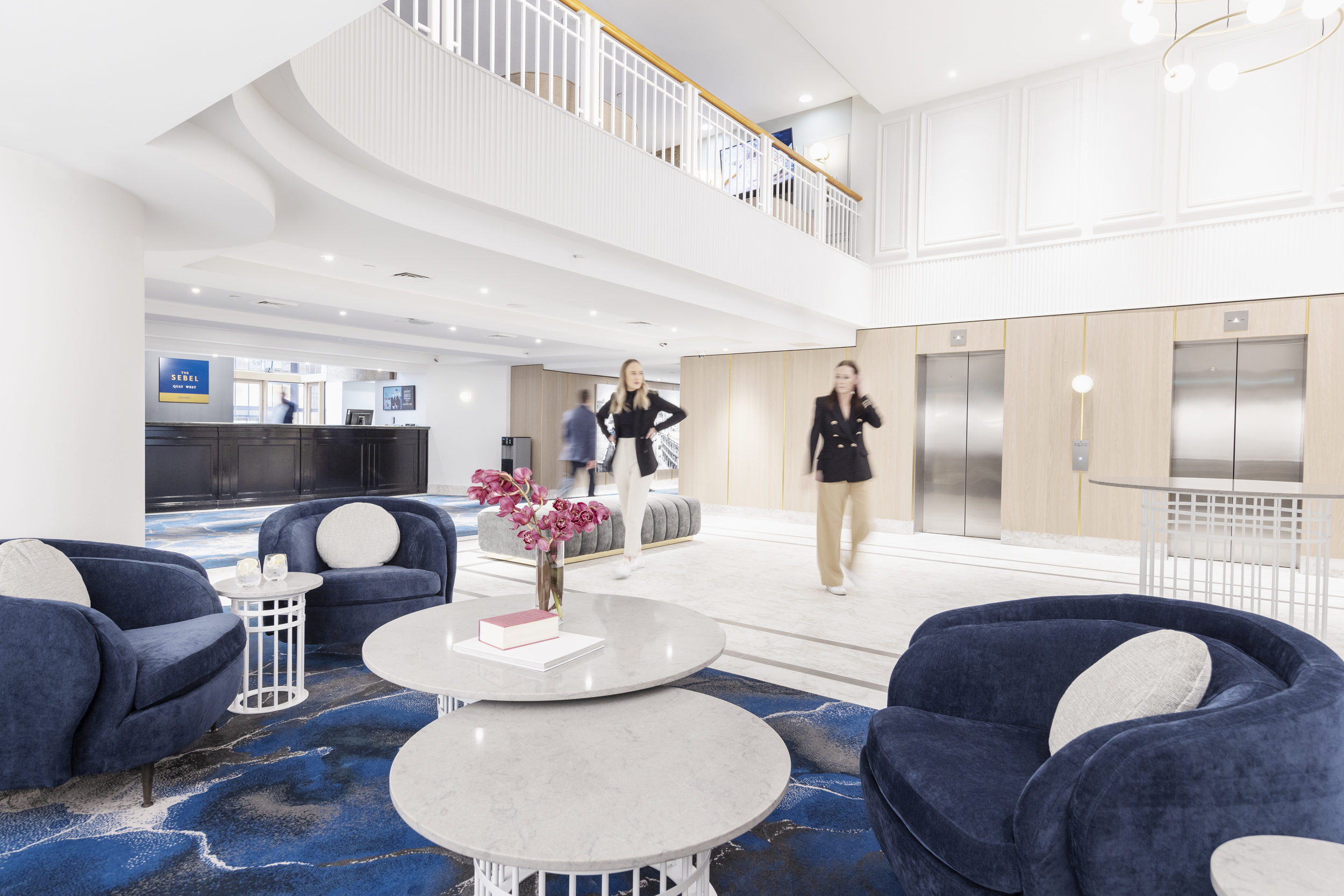 Keep the conversation going with The Hotel Conversation via our free newsletter
Keep the conversation going with PubCon via our free newsletter
TheHotelConversation